Flowfit Ludlow & District Bowls League
Ludlow League Champions 2013 - Burway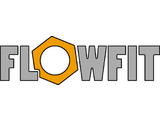 Flowfit Ludlow & District Bowls League
Welcome to The Flowfit Ludlow & District Bowls League website. The league are once again grateful to Simon Parsonage of sponsors Flowfit for their continued support of our league. This year promises to be another exciting year for South Shropshire Bowls. The league will be hopeful of having a fair representation not only at junior but also senior county level this season. Burway have been selected to host this year Midland Masters Finals on Sunday 21st September and further up the A49, Craven Arms will be hosting the finals of The Shropshire County Merit on Sunday 29th June. The Ludlow League will also be hosting this years Veterans inter-league competition.
The Ludlow League also have the honour of providing The County President for 2014 and we wish John Coxill all the very best in his year as President. This will be the third time John has been County President.
Good luck to everyone & we hope you have an enjoyable 2014 season.
Never miss an update
Follow the league to get the latest news and results straight to your email