Flowfit Ludlow & District Bowls League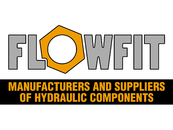 Flowfit Ludlow & District Bowls League
Ludlow League Champions 2017 - Burway
News Report
4 out of 5 for Roy
07/07/17
Cleobury Mortimer was the venue for the 2017 running of the Flowfit Ludlow and District Bowls League Veterans competition and 16 entrants took part on a sunny day in South Shropshire. There was a repeat of last years final in the quarter finals with Roy Crowther getting his revenge on Graham Lane by beating him 21 - 16 as he aimed to win the trophy for the fourth time in its five year existence.
Semi final number one saw Mortimer's Roy Broome take on Craven Arms Lillian Payne. With Roy bring a home bowler he started on -2 but came out of the block strongly and found himself 11 - 5 up. Payne battled back and found herself 13 - 10 down but Broome took it up a gear and ran out a convincing 21 -10 victor.
Semi final number two was Burway's Roy Crowther against Ludlow Castle's Colin Lane with Lane looking to avenge his brothers defeat in the quarter finals. The game was nip and tuck with only single chalks being counted but Crowther steadily took control and looked in command at 18 - 9 up. Lane tried to rally but Crowther sealed a comfortable 21 - 12 win.
The final was a battle of the Roy's and with Broome again starting on -2, Crowther soon raced into an 11 - 5 lead. Broome battled back and got it back to being 14 - 11 down but Crowther was soon in command again to win 21 - 14 to win the title for the fourth time.
Results
First Round
Howard Broome 21 Colin Moore 17
Roy Broome 21 Pam Lacey 17
Chris Cowdell 21 Mike Weston 17
Lillian Payne 21 Tony Partridge 20
Graham Lane 21 Stan Checkett 13
Roy Crowther 21 Ivor Lloyd 13
Bob Jennings 21 Jim Roberts 7
Colin Lane 21 Keith Bell 9
Quarter Finals
R Broome 21 H Broome 19
Payne 21 Cowdell 11
Crowther 21 G Lane 16
C Lane 21 Jennings 18
Semi Finals
R Broome 21 Payne 10
Crowther 21 C Lane 12
Final
Crowther 21 R Broome 14
Follow the site to get the latest news and results straight to your email