Flowfit Ludlow & District Bowls League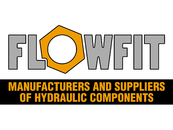 Flowfit Ludlow & District Bowls League
Ludlow League Champions 2017 - Burway
News Report
Record Win for Wayne
30/08/17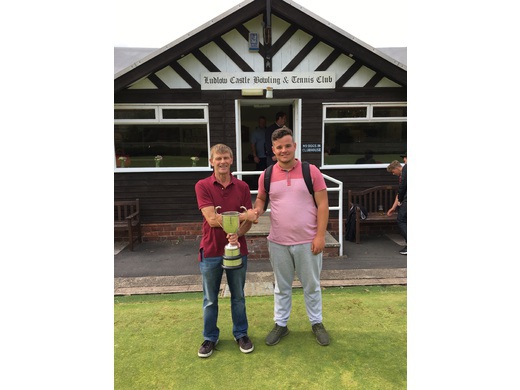 Ludlow Castle Bowling Club hosted the 2017 running of the Flowfit Ludlow and District Bowls League Merit on a dry day and 34 of the leagues best bowlers took part trying to win it. Picking a winner from the quarter finals onwards would prove tricky as all had outstanding chances.
Semi final number one was between Burway team mates Kiah Roberts and Jolyon Partridge. Roberts started strongly and took early leads of 6 - 1 and 16 - 7 as he threw Partridge in the corners and kept leading well. Partridge won the jack back and clawed a few shots back to find himself 18 - 13 down but Roberts hit back to lead 20 - 13 and looked in total command. Partridge rallied with a late burst to find himself 20 - 18 down but Roberts showed his class to find a winning shot and prevail 21 - 18 in an entertaining game.
Semi final number two was between Burway's Wayne Rogers and Ludlow Castle's Nicky Beard. Being a home bowler, Beard started on -2 but was level after the first two ends of the game. Beard remained the strongest throughout the early stages of the game and led 6 - 2. The middle part of the game was fairly even but Beard put a good run of shots together and found himself 18 - 13 up. That was as good as it got from him as Rogers won the block back and led with some awesome leads to run out a 21 - 18 victor and set up an all Burway final.
The final was a repeat of the 2015 final and Rogers was out to avenge his defeat to Roberts in that. Roberts was aiming to win the title for a fourth time on a fourth different green and Rogers was looking for an eighth victory in the competition so all was set up for a cracking final between the two County stars. Rogers came out the blocks quickly and establish an early 7 - 0 lead as Roberts struggled to get any sort of rhythm going with his bowls in the windy conditions. Rogers kept putting together little runs of shots together and had leads of 10 - 3, 13 - 7 and 14 - 9. Roberts won the next few ends to find himself 14 - 12 down but Rogers went up a gear to lead 18 - 12. Roberts battled valiantly to gain some shots back but Rogers won the competition 21 - 16 but it was great to see both bowls so well throughout the day ahead of them both representing Shropshire next weekend in the semi finals of the Crosfield Cup.
The committee of the Flowfit Ludlow and District Bowls League would like to thank all the entrants in the competition and all of those who came down to suuport it. Huge thanks to everyone connected with Ludlow Castle Bowling Club for providing a great green to play on and to all that helped marked cards, tape ends and especially to those who provided first class refreshments throughout the day.
Thanks
Steve Burmingham
League Secretary
Results
Preliminary Games
Kiah Roberts 21 Steve Burmingham 6
Chris Dovey 21 Graham Pritchard 10
Colin Lane 21 Carl Bowen 17
First Round
Roberts 21 C Dovey 9
Tony Cowdale 21 C Lane 16
Matt Lane 21 Gerry Haynes 15
Kev Dovey 21 Tom Harrington 16
Adam Dovey 21 Rich Lane 14
Jolyon Partridge 21 Tony Partridge 5
Duncan Pressley 21 Simon Lane 13
Laurie Jones 21 Jack Harrington 13
Nick Lewis 21 Alice Baker 19
Rich Harrington 21 Mal Griffiths 13
Wayne Rogers (Walkover)
Toby Foxall 21 Lillian Payne 14
Paul Davies 21 Viv Cooper 20
Nick Beard 21 Lee Wilding 16
Nathan Baker 21 Ben James 17
Graham Lane 21 Jesse James 5
Second Round
Roberts 21 Cowdale 13
M Lane 21 K Dovey 17
J Partridge 21 A Dovey 5
Pressley 21 Jones 2
R Harrington 21 Lewis 8
Rogers 21 Foxall 15
Beard 21 Davies 11
N Baker 21 G Lane 19
Quarter Finals
Roberts 21 M Lane 19
J Partridge 21 Pressley 12
Rogers 21 R Harrington 17
Beard 21 N Baker 9
Semi Finals
Roberts 21 J Partridge 18
Rogers 21 Beard 18
Final
Rogers 21 Roberts 16
Follow the site to get the latest news and results straight to your email